Since 1902, our idea of good oil
Levante's story is one that is born from a deep passion for an ancient art. A story that this year turns 120 years old and tells of the love for a family tradition, that of the master oil makers, and the strong bond with a territory rich in excellence, Puglia. An important milestone, which we wanted to celebrate with an exciting narrative and with the creation of an exclusive line of Extra Virgin Oils in honor of the founder of our family, Nicola Cassetta.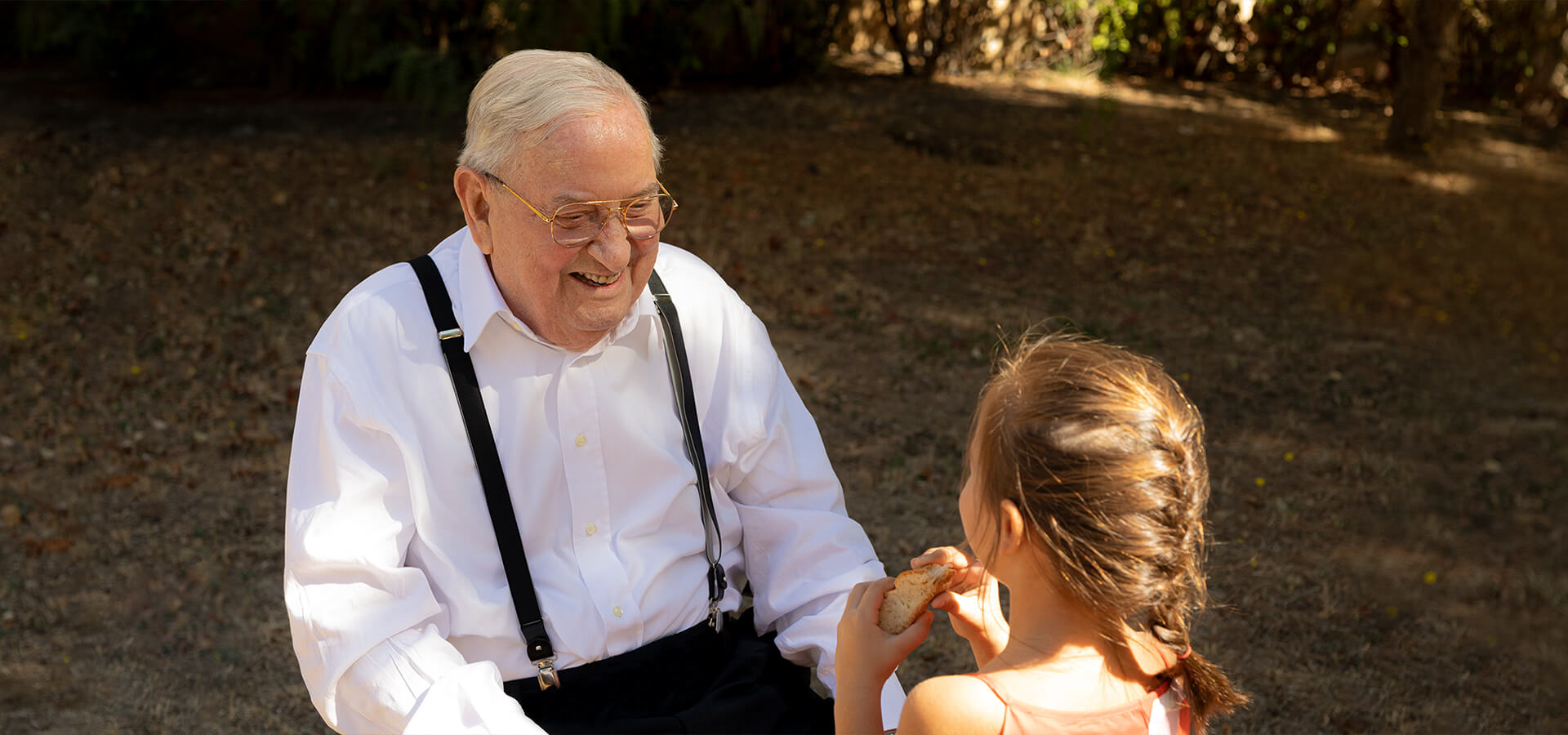 "On the occasion of the 120th anniversary of our business and my 93rd birthday, I could not have received a more beautiful gift. I had the pleasure of taking part in the making of a spot with my whole family, those people who today lead the Levante company with the same passion as always and who work with determination, tenacity and pride to make it famous all over the world. Thanks to the unchanged love for our family tradition, a new line of quality Extra Virgin Olive Oils was born, which celebrates this important anniversary and honors me by bearing my name: Masseria San Nicola".

Nicola Cassetta
Watch the spot
120 years of history told through a narrative rich in memories and emotions. A journey over a century long condensed into a few seconds full of passion, the one that has always accompanied us in our family tradition, and love for the ancient art of oil-making.
We tell you about our company
All our oils are the result of passion and love for authentic work. A journey of research into the excellence of the oil-making art that the Cassetta Family embarked on over a century ago, proud to carry on a family tradition for four generations. This is told to us by the people who every day, with commitment and dedication, contribute to making Levante a renowned and recognized brand all over the world.

Discover the line created for 120 years
To celebrate its 120th anniversary, Levante has created an exclusive label in honor of the founder of the Cassetta family. Masseria San Nicola tells the story of four generations and the values passed down since 1902 in every drop of oil: love for the land, artisan care, careful selection of raw materials and respect for the environment. A deep passion for an ancient tradition that smells good.