We renew our love for Nature
Attention and respect for Nature have always been a cornerstone of our philosophy. We believe that energy is a necessity but also a resource. A resource that helps to build a better world, in which the awareness that there is a need for constant protection of the environment and sustainable use of natural resources can grow more and more.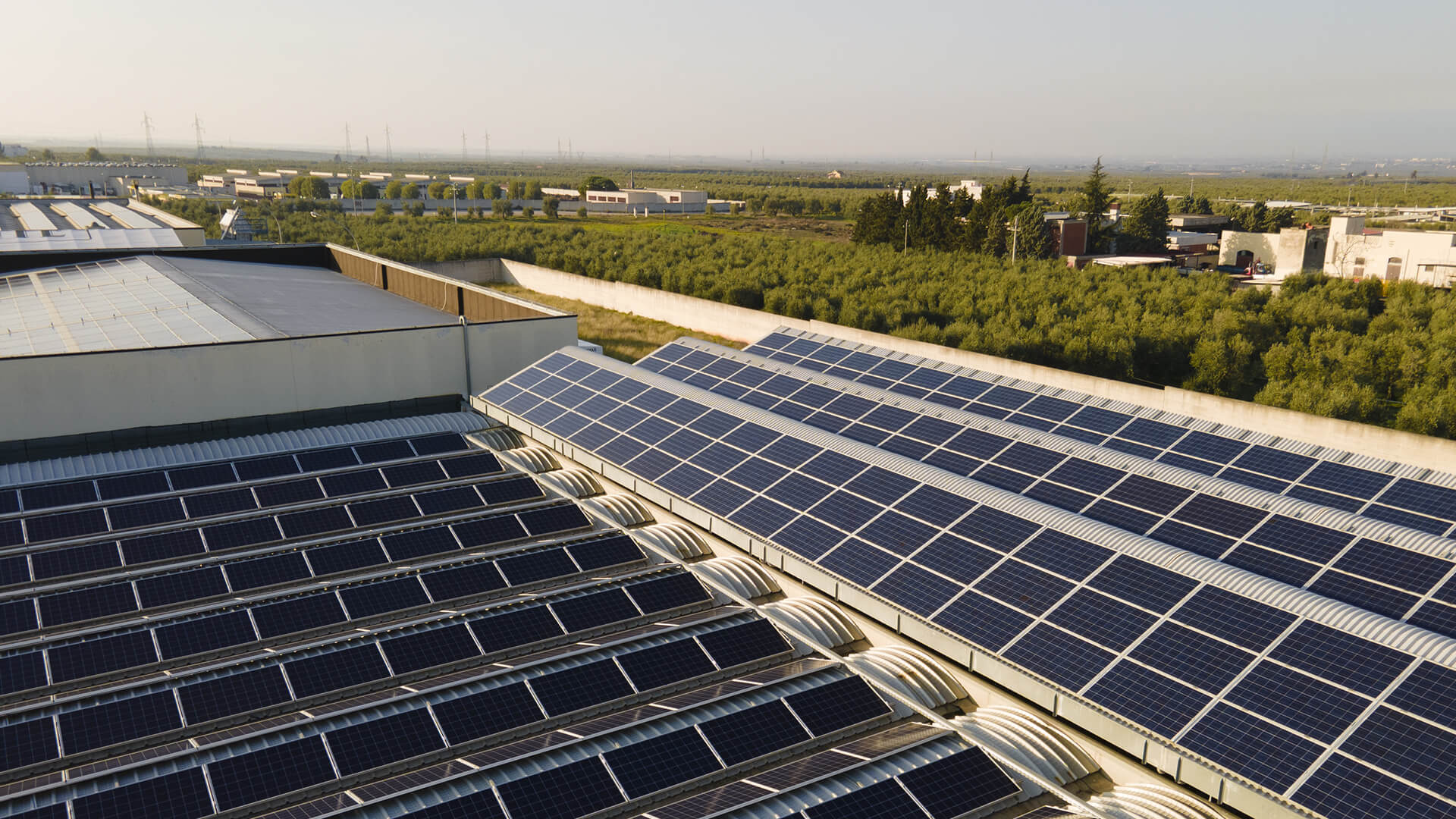 Our idea of sustainability
Our idea of sustainability is reflected in the green footprint that characterizes the essence of the company, both for the production of organic extra virgin olive oil, free from pesticides, and for the use of renewable energy sources. Moreover, Levante was born in the heart of Southern Italy, in the Apulian town of Andria, where the sun is the absolute protagonist. And it is solar energy, captured by the system of photovoltaic panels installed on over 80% of the company surface, that activates and feeds the entire production and packaging process, in full respect of the environment.
Our green choice testifies to the desire to promote an increasingly attentive awareness of the environmental issue, encouraging sustainable consumption also within the company for a future free from energy deriving from fossil fuels in favor of renewable sources.

Our staff is also carefully trained to the reduction of waste and to the recycling process of residues during the entire production and packaging stages. In this perspective, Levante reintroduces wastewater from vegetation, the result of the separation of the liquid and solid part in the "decanter" oil production phase, in the production cycle in the form of natural fertilizers in agricultural soils. The dehydrated peanut/pomace obtained in the same phase is reused as fuel for the boilers that feed the oil mill, and for the excess it is sold to industries specialized in processing.