The authenticity of our land in every drop of olive oil

The enveloping warmth of the Sun that caresses endless fields. The scent of the land, guardian of ancient traditions. The sumptuousness of centuries-old olive trees, which in it sinking their roots. Love, passion, respect for Nature. A drop of oil is not only the result of a production process but a real mix of feelings and emotions ...

The history of our company, more than a century long, comes from here: from the love for our origins and for our land. A territory rich in history, charm and emotions, an ancient and fertile land, caressed by the warm southern sun from which precious fruits are born. Our Extra Virgin Olive Oil is an ancient and authentic ingredient just like the land that welcomes the olive trees: "the Apulian Gold", the wise fruit of dedication to a work that has been handed down for centuries among those who, with passion, takes care of the earth.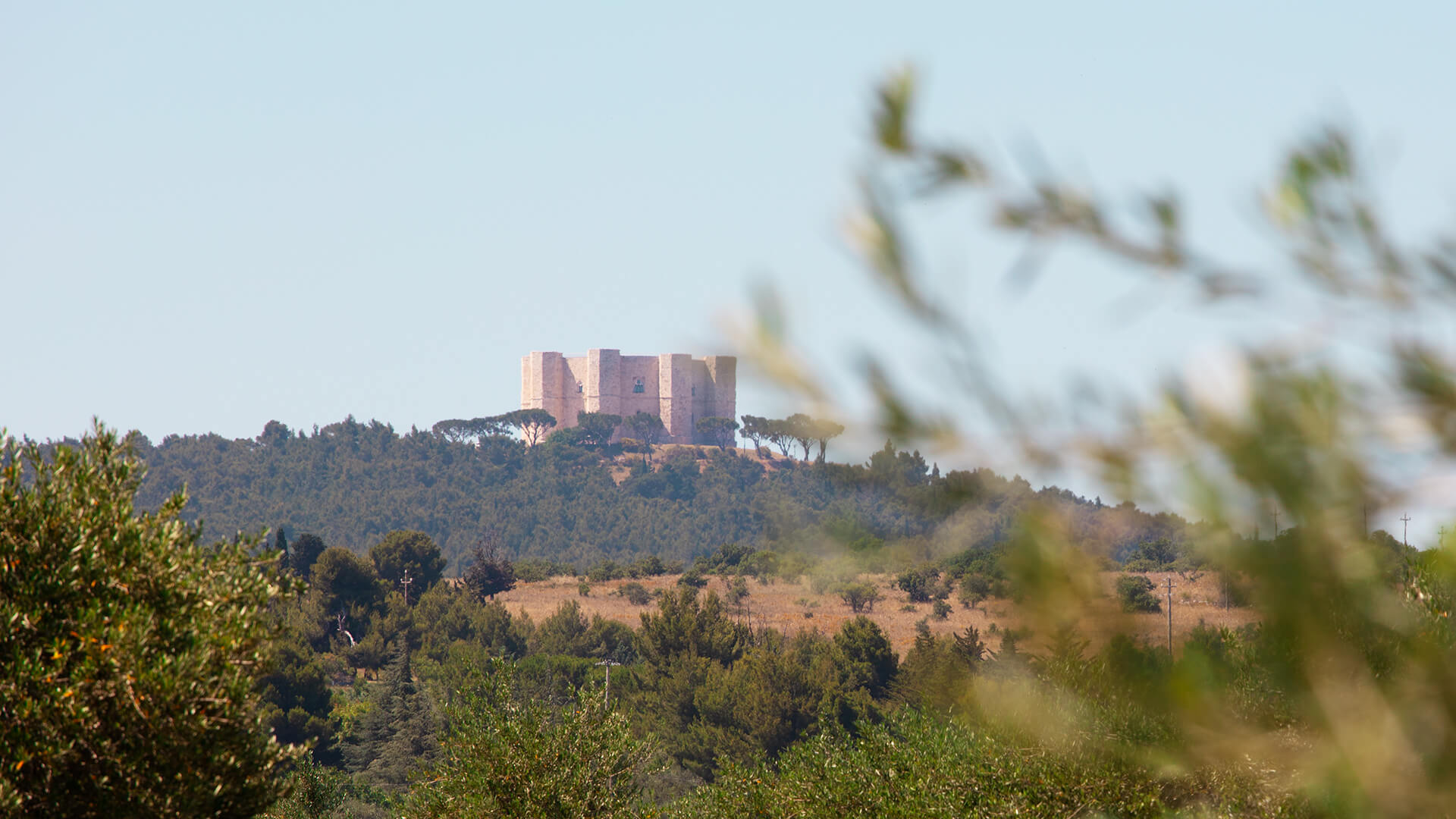 It is impossible to imagine Puglia without the absolute protagonist of this territory, the olive tree. The production of olive oil starts from the natural care of the land on which these centuries-old olive trees extend and from which the olives are harvested with traditional methods in full respect of Nature. Hence, every year, a product is born that delights even the most refined palates, which embodies the exclusive heritage of aromas and flavours of the most genuine Apulian tradition.

Among the different varieties of olives cultivated, there is a very valuable one, the Coratina Cultivar, which has its roots in a land that welcomes splendid karst stones kissed by a sun of ancient memory. These are the olive trees that extend to the slopes of Castel del Monte, from which the Extra Virgin Olive Oil Terra di Bari PDO is obtained, the most famous Apulian Extra Virgin Protected Designation of Origin in the world.